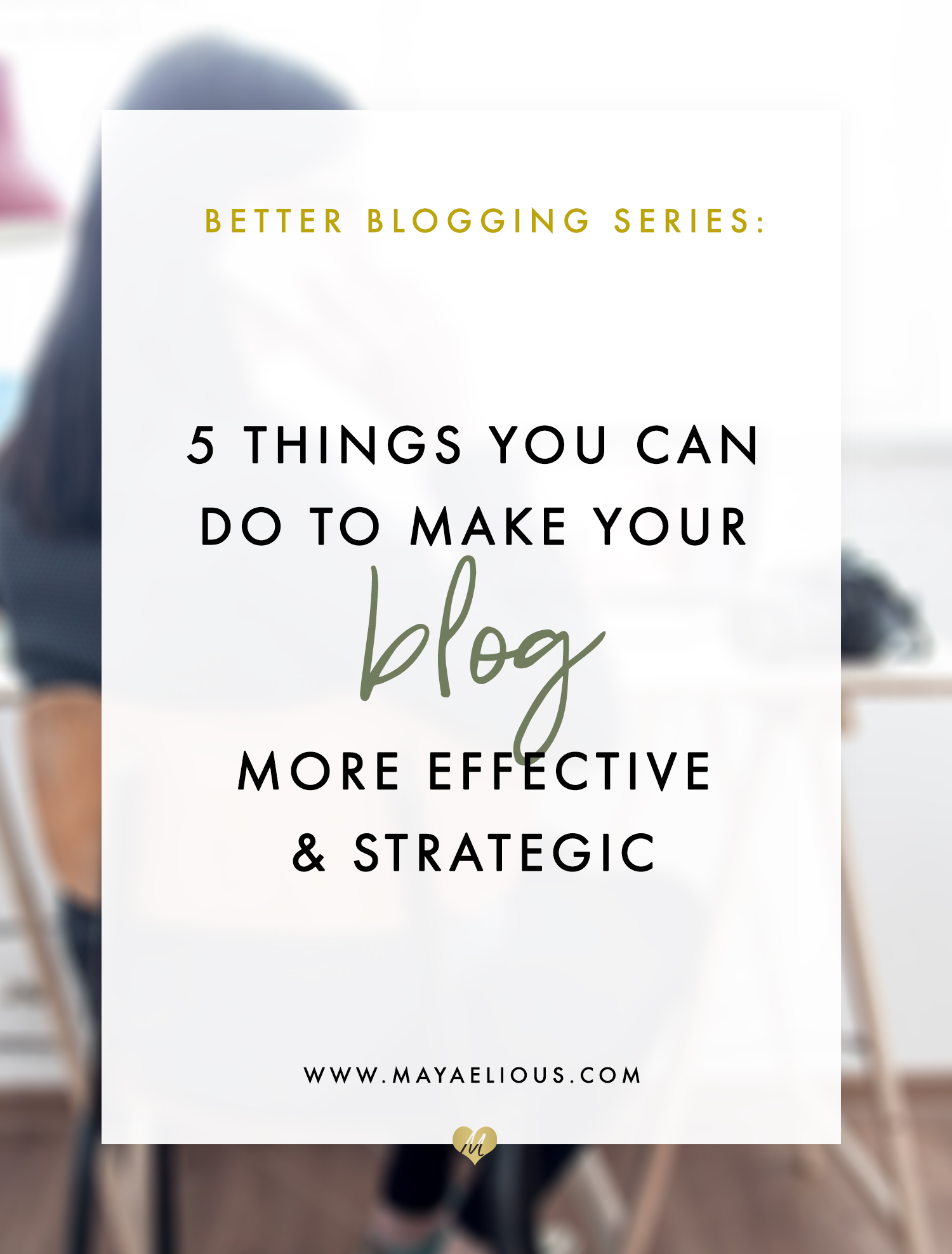 I have to say that the easiest part about having a profitable blog is writing the blog posts. In order for the blog post to actually work and be strategic, the overall goal needs to be considered. I use my blog to serve my audience, build trust with my audience, build my email list, and drive traffic to my products. It would be so magical if we could just type up a blog post, hit "publish" and go on about our day knowing that we would get new readers, visitors itching to share our content, and random subscribers to our email list. Unfortunately, it's not that easy. There's actually a whole science to this thing. Don't worry, I have an entire course on turning your blog into an online business, but in the mean time, here's 5 simple things you can start doing to make your blog more strategic & effective.
1. Create a way for people to opt-in to your email list
If you're creating content that your audience truly enjoys, they will want to be notified when you have something new for them. Start building your email list and create a routine of when you will keep in touch with your subscribers. For example, you can send out an email once a week at 9 a.m. letting them know about any new blog posts you have for them. That will help you have repeat visitors to your site. Having an email list allows you to be top of mind with your subscribers. You can use a newsletter platforms like ConvertKit. It's simple enough for a beginner but powerful enough for a pro. It starts at just $29/month, and if you're thinking like a business owner, you need to consider one email per month that you will send out to make your investment back.
Note: Still don't have a product created? Check out The Product Planner.
2. Add Social Share Links
This tweak is really important. If you want people to share your content, you need to make it easy for them.  I personally use the Share Buttons by AddtoAny plugin to let people link my blog posts on their Twitter, Facebook, LinkedIn and other social media platforms. WordPress has dozens, even possibly hundreds, of FREE social share plugins to choose from.
Nothing disappoints me more than reading a good blog post that doesn't have a social share button. I generally don't take the extra few seconds to copy and paste the link on my social media accounts. Convenience is very important to your readers!
3. Make Tweetable Quotes
I can't think of one blog post I have published where I haven't used the Click to Tweet by CoSchedule plugin. This makes it especially easy for your users to share your tweetworthy quotes with a "tweetable" link. If you're not blogging on WordPress, ClickToTweet.com is a GREAT alternative. I use their free service to include "tweetable" links in my emails. I really like using Click To Tweet because it allows me to see who is reading and supporting my blog.
Note: Want to learn how to build your self-hosted WordPress blog from scratch? Watch this free tutorial.
4. Include Useful Links
One thing that can make your blog extremely valuable is by simply giving people additional resource. You can link people to other sources you use or even direct them to other helpful blog posts you written.  People know that when they come to your website they will learn something new.  Linking them to your other posts keeps them on your site longer which is a good things. The longer someone is on your site, the more they're reminded of how helpful you've been to getting them closer to your goals.
5. Use An Editorial Calendar
Sorry to ruin the spontaneity of my blog, but I know when most posts are happening before they even happen.  Write (or at the very least, outline) your posts in advance prior to publishing and plug them into your editorial calendar. An editorial calendar gives you an overview of your blog and when each post will be published.
A good, free option is WordPress's Editorial Calendar. You can drag and drop to move posts, edit posts right in the calendar, and manage your entire blog. Here's a quick 3 minute video on how it works.
I personally use CoSchedule for my editorial calendar. I love Coschedule because it allows me to schedule my posts on social media. So not only is it good to schedule my blog content, I can share my blog content on social as well. It's a powerful tool that allows me to effortlessly promote my content and drive traffic to my blog.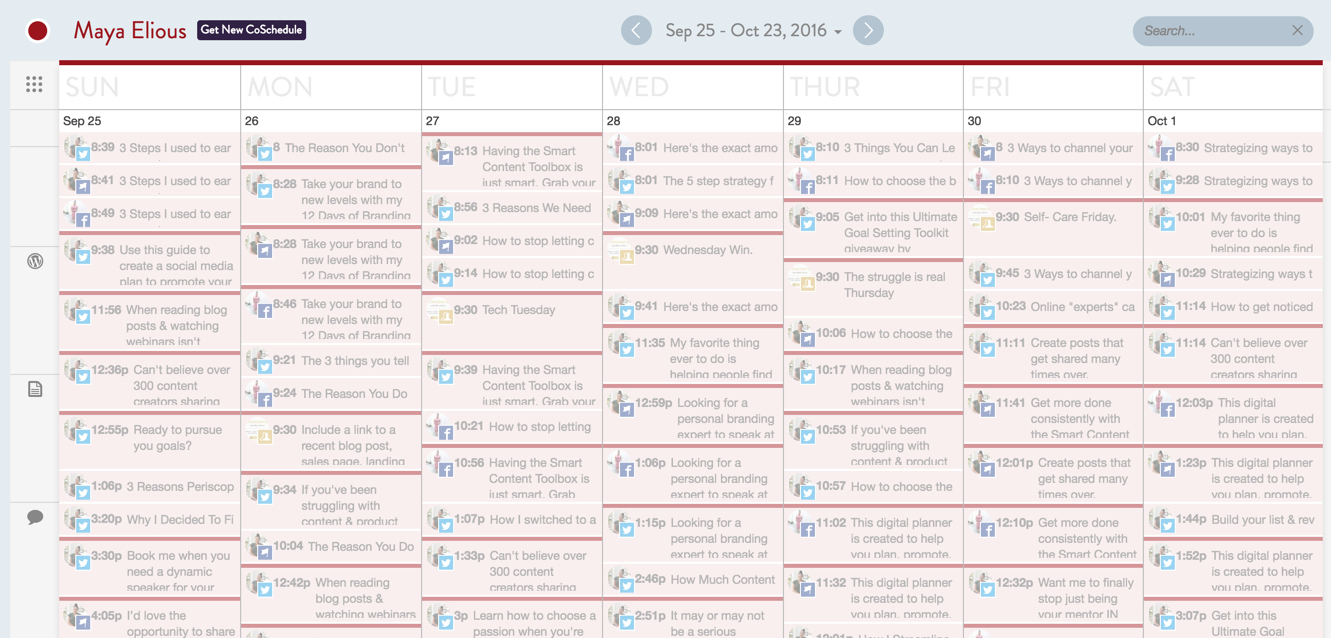 I want you to be able to use your blog to build your brand.  That requires thoughtfulness, patience, work, and strategy. Which tweak are you going to implement next? Leave me a comment and let me know!