Content Creation Toolkit
+

Smart Content Toolbox:
The complete content system to help you create smarter, more strategic content consistently.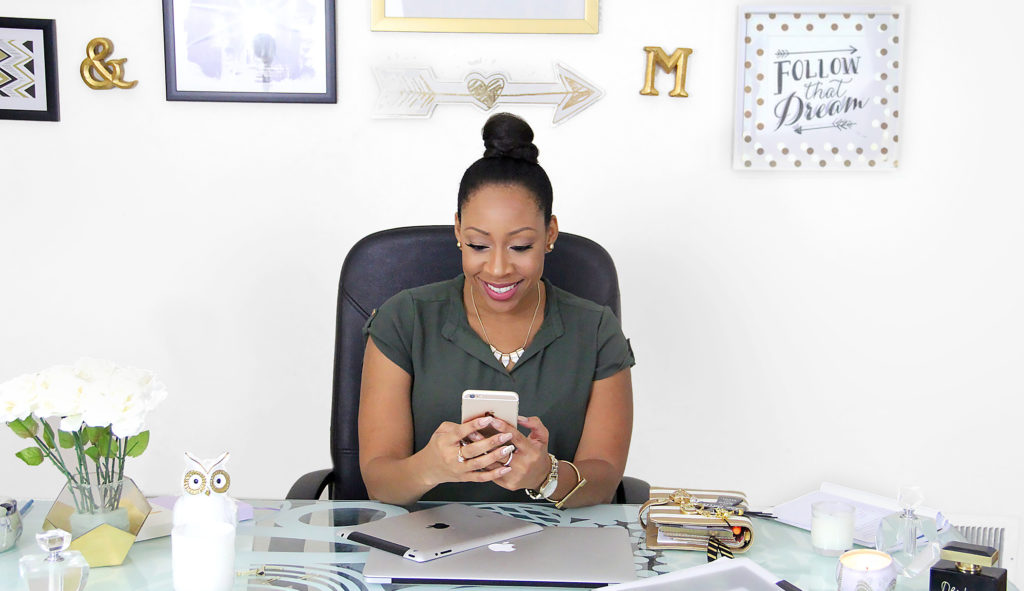 Content Creation Doesn't Have To Be Stressful
Introducing the complete system to make creating content fun & simple again.
It's easy to burnout creating content. Blog posts, email courses, challenges, newsletters, webinars, workshops, masterclasses, podcasts, videos…It. Can. All. Be. So. Much. There's so much to create with so little time. Not to mention you're so stressed out trying to figure out what you should create next that you're not creating anything at all. But you know that creating content is how you serve and connect with your audience.  And, let's be honest, it's how you build enough trust to start making money from your purpose.
So, you realize, it's time to put some systems and strategies in place to make sure you don't keep suffering from content creation burnout. I want that for you, too. That is why I created the Content Creation Toolkit (to strategize what content to create) and the Smart Content Toolbox (to streamline your content creation process). The content bundle is the complete system I use in my business to create smarter, more strategic content. Consistently.
About Content Creation Toolkit:
Effortlessly create 90 days worth of content that will help you drive traffic to your site, products & email list.
You want to position yourself as an expert, but to do so, you need to create enough content to get and stay in front of your audience consistently. That means you need to have content ideas on standby, so you can create an attractive content loop. But when you have a mile long to-do list and no time to it all, you need a strategy that helps you get your ideas out of your head and your message in front of your audience. The Content Creation Toolkit makes it simple. The Toolkit has my secret formula to generate never-ending post ideas. You'll fill up your editorial calendar in less than 60 minutes! It's time. Build your authority, expand your influence, connect with your tribe.


About Smart Content Toolbox:
Plug and play processes and templates for your online content creation systems that will help you create smart, strategic content more consistently.
You have so much on your plate. Connecting with your followers, having team meetings, participating in business and mastermind groups, communicating and working with clients, keeping up with social media, et cetera, et cetera. But your bread and butter, content creation, shouldn't add to your stress. After all, it's how you share your expertise. It's how you serve and connect with your audience. To get it all done, you need proven, step-by-step processes and systems.  I've created exactly that. The Smart Content Toolbox. A system of easy to use checklists and templates that will save you from creating content from scratch and help you get more done quickly. It's time. Streamline your content creation so you can focus on what matters: making connections with your audience and growing your business.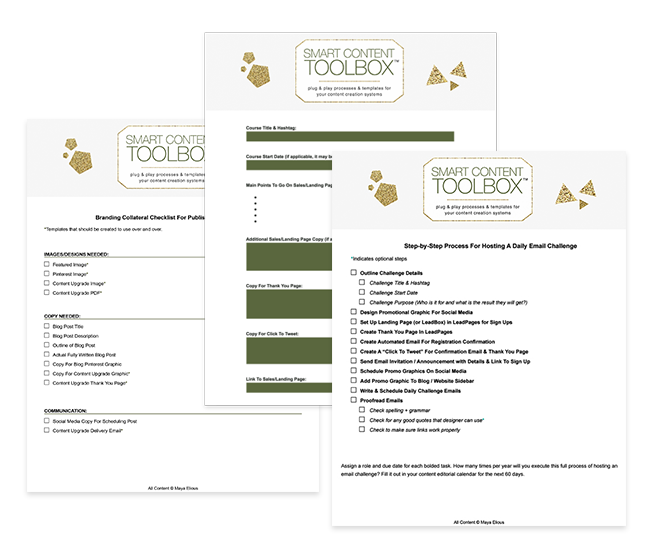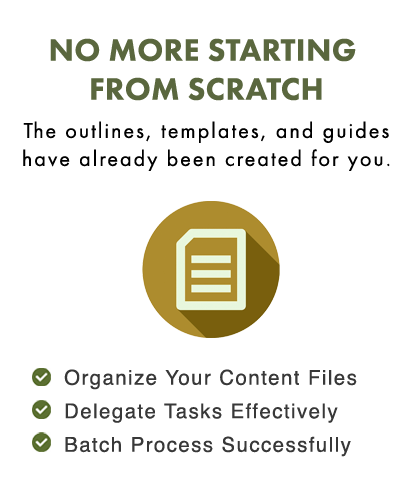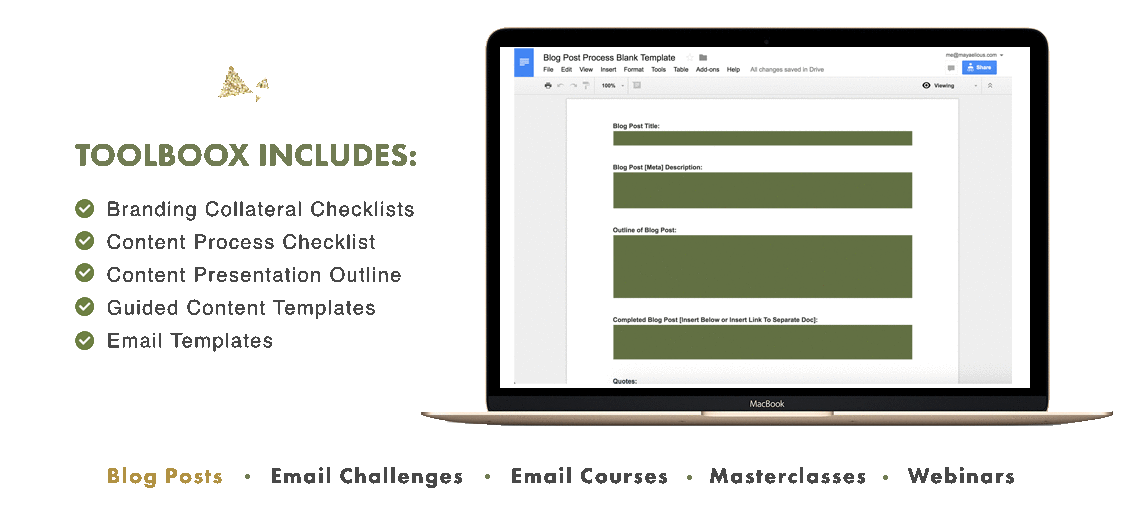 About The Creator
Maya Elious
Hey, there! I'm Maya Elious, the content curator behind MayaElious.com where I teach women how to package their purpose into magnetic content and irresistible products, so they can build a powerful online brand that makes an impact.
Creating content around my expertise is how I built my authority and business into a profitable empire. Only thing is, I was doing it so much that I started to burn out. The money was good, but my time freedom wasn't because I didn't have documented processes. Without a streamlined system, I was wasting unnecessary time by starting everything from scratch. Now I've been able to build my team, serve my audience through multiple platforms, grow my list, and make money without feeling burnt out by the  end of the day. I'm passionate about showing content creators in how to grow and scale their online business with content creation. At the end of the day, my goal is to to help you profit from your purpose like I've done for the past 8 years. I'd love to be a part of your journey!
Frequently Asked Questions:
Don't see the answer you're looking for? Email assist@mayaelious.com!
What's the difference between the Content Creation Kit and the Smart Content Toolbox?
Content Creation Kit is a multi-resource guide (directly from my premium masterclass, Content Creation Class) that helps you generate valuable content that will attract your audience. It comes with one value-packed workbook + 4 PDF Resources.
Smart Content Toolbox is a system of checklists and templates that will help you streamline your content creation process so that you don't have to start from scratch every time.
Together they create a super-system that will help you consistently generate valuable content in an organized and systemized way.
Is this a physical product that will be sent in the mail?
Nope! These are digital products that you get immediate access to for your convenience. Once you finish checking out, you'll receive an email with your purchase confirmation and download links.
How do I best use these products?
The Content Creation Toolkit is best for personal use when planning and creating your content. It helps you to fill out your editorial calendar and strategize how the content will build your brand, grow your email list, and drive traffic to your
signature product
.
The Smart Content Toolbox is good for personal use or for you and your team. It helps you batch process your content and even delegate tasks to your team members. See how I use mine here.
What if I want to print my workbooks?
The workbooks and resources have are fillable so you can use across all smart electronic devices. You can also print them right on your home computer or at a local print shop like Office Max or Staples.
Feel free to print a copy of your purchase for personal use. Other than that, you may not redistribute or reproduce any part of this product by any means, electronic, mechanical, photocopying, recording, scanning, or otherwise. Please view full privacy policy and terms and conditions before purchasing.
Make Content Creation Simple & Fun Again!
Own the complete system to make creating content more content consistently.