Virtual Workshops & Masterclasses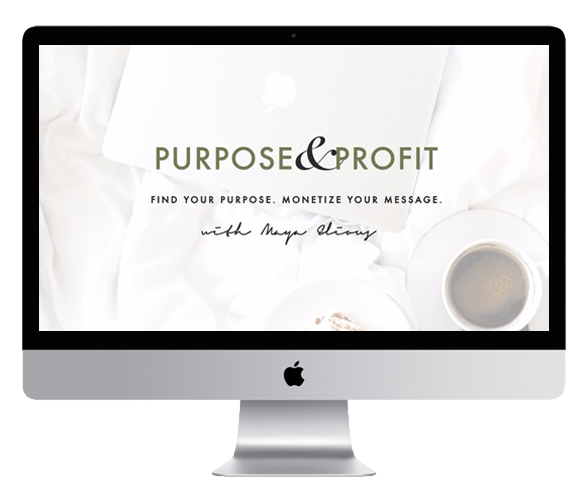 Purpose & Profit Masterclass
The #1 ingredient to building a meaningful & profitable online brand is purpose. Once you're clear on your purpose, it makes it easier to create a message that attracts the RIGHT audience. If you're struggling to stand out, build engagement, and create content, it's because you're lacking clarity in what makes you valuable. 
After taking this masterclass, you'll have clarity on:
Your story and why it makes it special
Your purpose and how to use it to build a credible brand
How to fuse your talent, passion and purpose into something profitable
Who you're meant to BEST serve and what they really want from you
The products and services you should offer
How to answer "what do you do" without tripping over your words
This masterclass is broken into 3 components of building a profitable personal brand that will give you the confidence to tell your story, create meaningful content, and connect with your audience.
Content Creation Class
You're clear on your purpose and expertise, but now you need a way to position yourself online to stand out in your industry. Whether it's through blog posts, webinars, or an email course, you know valuable content is one of the best ways to get noticed (and get paid). Creating excellent content is going to change how you're perceived online.
This masterclass was designed to show you how to create trustworthy & magnetic content that will attract more fans, visitors, subscribers, and customers.
After taking this masterclass, you'll be able to:
Create niche specific content your audience wants to consume
Drive more traffic to your blog & digital products
Stop asking yourself "what should I blog about next"
Outline your content calendar for the next 60 days
Understand the difference between free vs. paid content
Package your content and sell it as a passive income product
This masterclass is primarily for people who want to make money for their purpose + expertise (i.e. Non-fiction authors, bloggers, coaches, and speakers.) This class is not ideal for fiction authors and physical products such as apparel.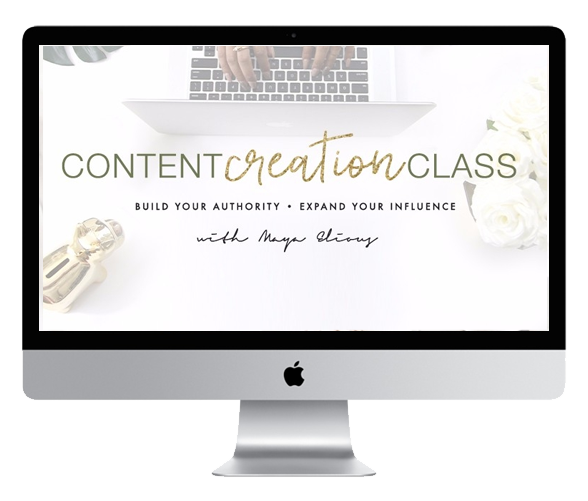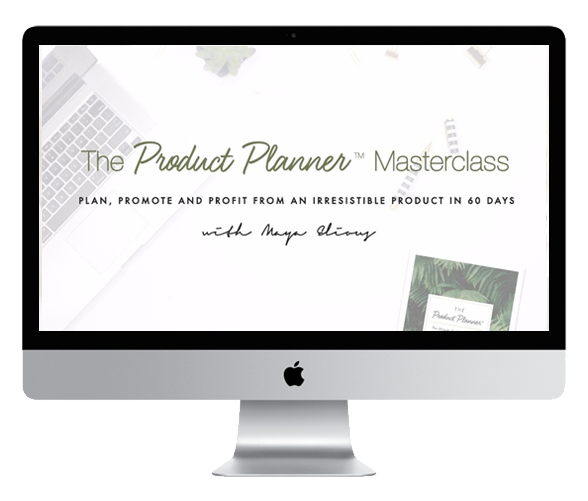 The Product PlannerTM Masterclass
You have a pretty decent audience and online following, but you can't seem to create a product that people are really drawn to. You want to be able to have a raving product or service that brings in a consistent income but all of your ideas are keeping you paralyzed.
I created this masterclass to help creatives and experts plan, promote, and profit from a signature product within 60 days.
After taking this masterclass, you'll have:
A clear idea of what your audience wants to buy from you
Everything you need to package & promote your product
Confidence in the pricing of your product
The copy for your product sales page to start selling within 30 days
A complete promotional game plan to drive traffic to your product
A content and social media strategy to get people talking about your product
The ability to diversify your offering into multiple products
This masterclass is for you if you've been building your online brand for at least 6 months but you're still suck on how and what to sell.