Your message needs to be heard.
Get organized and build a content strategy that will help you make an impact online.
How can I help you with your online journey?
_______________
I want to start a blog to share my message, but I need step-by-step tech help.
I have an online presence, but I need to strategize my content & products to grow my brand and draw a bigger following.
I want to join a community of content creators who are serious about their growth.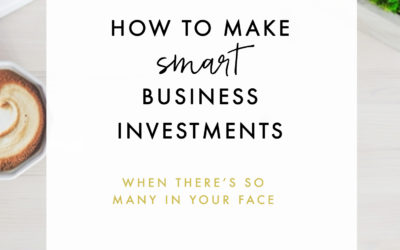 If you're reading this blog post, you're either thinking of starting your online business or trying to get it to the next level. And whether you're a dreamer, doer, or driver, you want to be able to make the right investments to help you grow. It may...
read more