How Can I Serve You In Your Online Branding Journey?
Choose your path.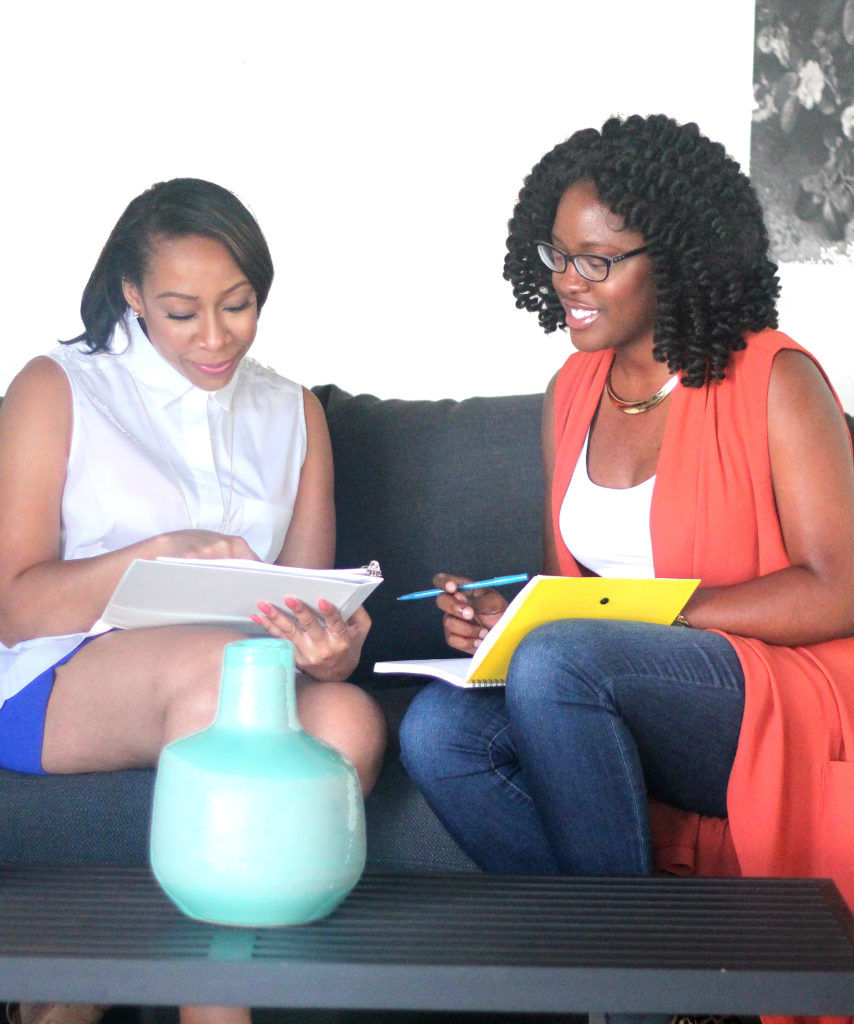 Find Clarity.
Purpose & Profit Brand Clarity Call
Confusion and lack of decision is paralyzing you. You're a creative or a visionary which means you have thousands of ideas floating around in your head. The problem is, all of your ideas are GREAT so you're not sure which one to start with or how to combine them. Being multi-skilled and multi-passionate can make it hard to pin down how to articulate what you're best at. (Being a genius is so hard, isn't it?) I get it. During these two 45-minute sessions, I'm here to help you discover how to use your talent and passion to serve your purpose and build an impactful brand online.
It's about time you got clarity on:
Your story and why it makes it special
Your purpose and how to use it to build a credible brand
How to fuse your talent, passion and purpose into something profitable
Who you're meant to BEST serve and what they really want from you
The products and services you should offer
How to answer "what do you do" without tripping over your words
Investment $497
Book Now
Learn More
Build Strategy.
Personalized, Done For You Strategy Sessions
The good news is, you're already an expert. You have clarity in your talents and purpose, and you know you're great at what you do. You just need a strategic plan so everyone else knows, too. You're ready to get noticed online and in front of fans who know, like, and trust you. Creating excellent content is going to change how you're perceived online.
When your talent doesn't match your income, that can be discouraging.  This package comes with (6) 1-hour strategy sessions. During our time together we'll create a 90 day plan to grow your following, build your email list, and create your next profitable product. Some of the top content types my clients and I focus on are:
Blog content
Online Course (email or full platform)
Online Challenges
Webinars
Masterclasses
Coaching Programs or Packages
Done for you services
Ebooks & Workbooks
You hidden talents should no longer be hidden.
Let's get started.
Investment $1,997
Book Now!
Learn More