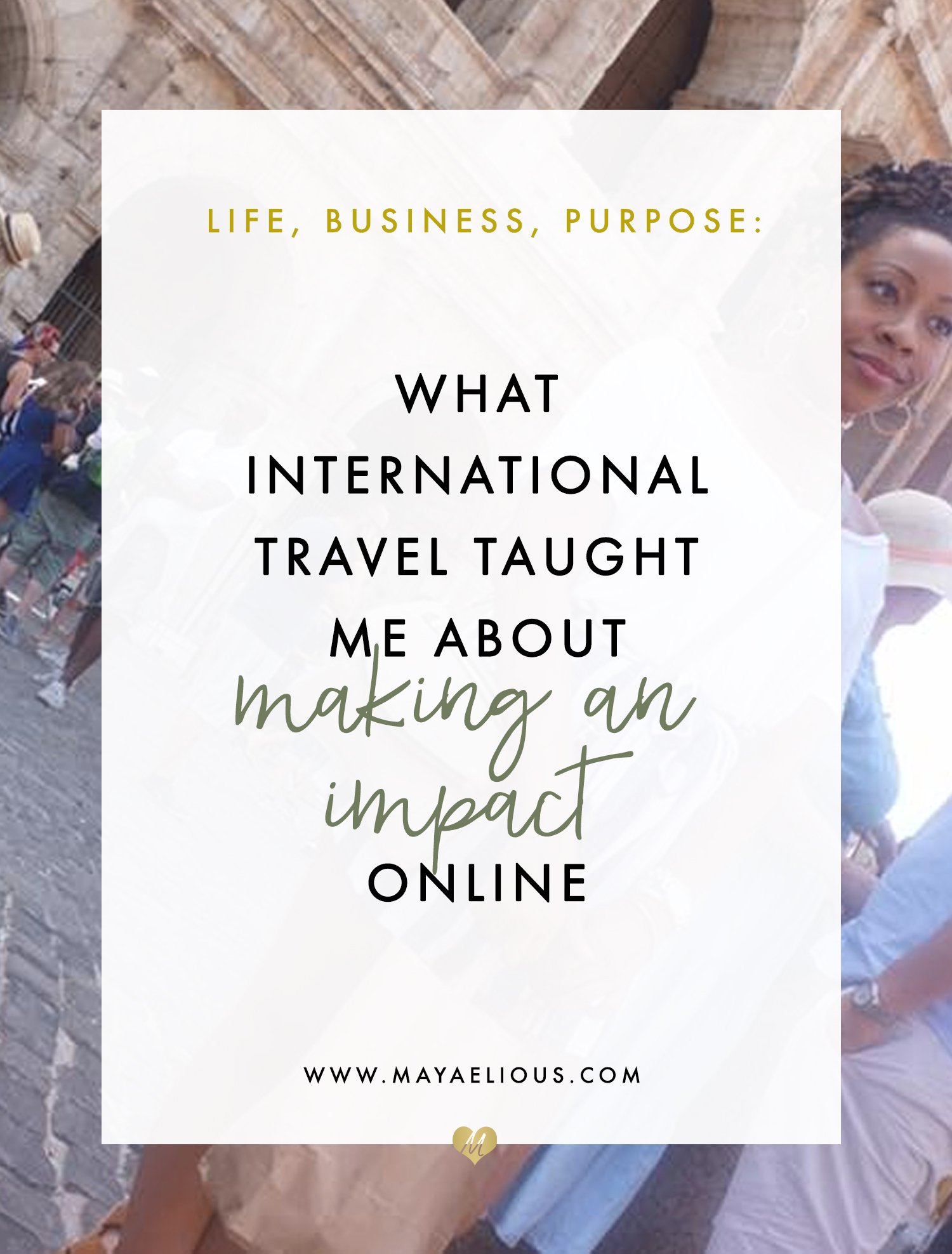 A couple of weeks ago (July 15 – 30, 2017) I was in Rome, Italy for a missions trip that challenged me physically, mentally, and spiritually.
For two weeks I was surrounded by nearly 600 young adults from over 20 different nations for intense workshops, trainings, and missionary work.
One of the biggest challenges was the language barrier. Fortunately, everyone that was part of the missions organization spoke English as their second language (this made me feel super uncultured lol), but when it came to praying for people on the streets I was stuck unless a translator was available.
It was humbling because I had to work with what I had. Some nights I felt like I hadn't done enough compared to the people that came back with stories of salvations and healing.
It's frustrating when you do the same exact work that other people are doing, but they're getting "better", more visible results.
It was ironic that I was on a mission to remind people of their significance while I went to sleep wondering if I was really "good enough" to be on the trip.
But I WAS meant to be on that trip. I needed to be humbled, see a new perspective, and be reminded of a couple of things…
While it was a privilege to visit Rome, I didn't need to fly 5,030 miles to make a difference. I could've driven 20 miles down to Atlanta to touch the lives of people in my own city. Neither "mission" is more or less important.
Naturally, this made me think of people who feel like their voice doesn't matter because the number of followers they have.
It made me think about the people who are working late nights, early mornings, and long weekends to only see others getting "better", more visible results.
You may have 1,000 Instagram followers while someone you admire has 10,000.
But here's something I want you to remember:
Wider reach doesn't always mean deeper impact, ESPECIALLY if you haven't taken the initiative to make a difference for the reach you already have.
A few of my friends from the missions trip felt called to go back to Europe and do missionary full-time for an entire year, and I couldn't be more proud of them! All of the work they've done in their own community has equipped them to expand their reach in Europe.
When it comes to me, I KNOW I need to do more in Atlanta. I've prayed for more people in 2 hours at a gas station in Georgia than I did in a 2-week span 5,000 miles away.
This is not to negate my work in Italy. It's to highlight that IMPACT IS NOT LOCATION SPECIFIC.
Impact doesn't only happen after flying across the world.
Impact doesn't only happen when you reach 2,500 members in your Facebook group.
Impact is not about size and popularity.
Impact is about significance and purpose.
I want you to think about how you're making an impact with every encounter you have.
How are you impacting your cubicle mates at work?
How are you impacting the cashier at the local grocery store?
How are you impacting the new, inexperienced waitress at the café down the street?
How are you impacting the people who have eyes on your social media account?
How are you impacting the people who speak negatively against you?
If you're REALLY here to make an impact, you will never miss the opportunity to do so. Don't just do it when it's convenient. Don't just do it when you have a "following" of eyes on you. Do it because that's how you were wired to function.
My impact is reminding people that their voice matters.
Your impact may be reminding people that they are:
Loved
Unique
Beautiful
Special
Good enough
Strong
Sometimes reminding people of their truth is just enough to keep them going another day.
Lead the day knowing that YOUR voice — regardless of the platform — can shift someone's life.
You ARE impact.
---
Tweetables